Gigajam at Melior Community Academy
Melior is a fully inclusive Academy with a creative ethos. Based in Scunthorpe North Lincolnshire, Melior's Music department has achieved the highest results in the school, with the previous year 11's achieving 100% A-C's. Gigajam has been used at the Academy as part of the music departments curriculum offer and extended activities since September 2011.
As part of our continued series focusing on how our education clients use Gigajam, Daniel Ray, Deputy Learning Leader of Creative Arts, tells us about his experience.
What problems were you trying to solve?
Although Melior's Music department was already a strength in the school, with almost 50% of pupils accessing Pupil Premium funding, the school needed a way to deliver one-to-one style instrument tuition, without the price tag.
How did you implement Gigajam? 
Initially we implemented Gigajam into a small class of year 8's, moving slowly to all classes in all years 7, 8 and 9 over each half term as staff became more confident in delivery. This then allowed us to fully measure the impact of Gigajam and make a decision on which year group it was most effective. We now have Gigajam firmly set in our year 9 curriculum as a preparation year to KS4 courses.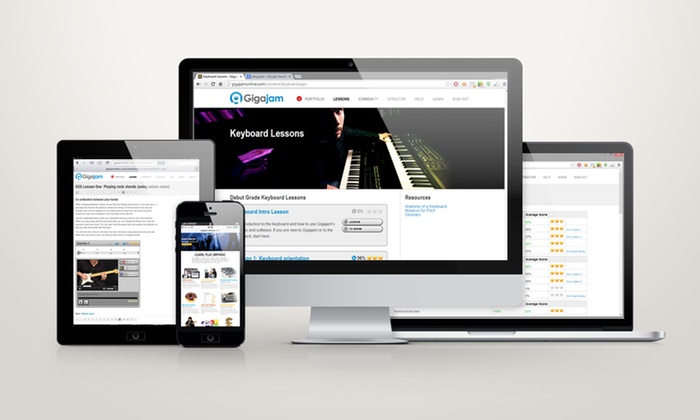 What specifically attracted you to Gigajam as a solution?
Progress in Music is always difficult to monitor in KS3- Gigajams main attraction was the constant feedback element, which was then logged on an online portfolio.
How easy was it to deploy Gigajam in your department?
Like most new initiatives, it can be daunting at first and is always easier to do what you always have done. However, after delivering the first few lessons it soon became evident that his wasn't going to difficult to implement, and within the first term our 3 staff in the department were using it.
How have you been able to measure impact?
Pupils now opting for Music at KS4 now have a deeper understanding of scores, how parts work together as an ensemble, as well as having a basic repertoire that we have used to submit as coursework.
How have pupils responded to the use of Gigajam?
Overall our pupils have responded very well to Gigajam. This is especially so with boys who love the competitive element of getting constant score feedback. Many pupils even try to beat my scores!
What impact has Gigajam had on your approach to teaching?
Although we still deliver other units within our curriculum, whenever we teach Gigajam it always reminds our department that we as teachers should be working less than the pupils! Gigajam definitely puts the ownership of learning onto the pupil, with the teacher taking a facilitator role.
How do you see Gigajam being used to develop your department?
At the moment, Gigajam works very well within our year 9 preparation year for KS4 courses. However, it is always at hand should any pupils need a specific intervention within KS4- it is a great tool for differentiation.
Have there been any unexpected results from using Gigajam?
Having that one pupil that has been tough to engage fully engrossed in independent learning, and asking if they can come back to work after school- this unexpected result happens each year with at least one pupil!